Because I Am A Girl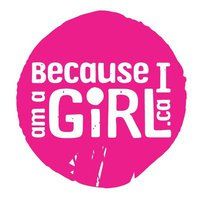 One of the initiatives of 1547 "Where's Waldo?" is Girls FIRST. This initiative focuses on getting girls involved in science and technology. We challenge girls to strive beyond traditional boundaries by inspiring more girls to become part of a predominately male field. The team supports "Because I am a girl" a charity to help girls around the world get an education and have equal stance. We are one of the only all-girls teams so we encourage girls getting involved with science and technology. 1547 originally had "Girls Can!" as their motto because girls can do anything. This was changed to "Girls Do!" because girls not only can but they do. "Where's Waldo?" was the first Canadian and all-girls team to win the Chairman's Award; the most prestigious award in FIRST. As a team we take upon ourselves to promote and inspire girls in the world of technology and science!
Visit our "Because I Am A Girl" 
page to support our 
fundraising initiative to build 
a school in Tanzania!